Shopping Cart
Your Cart is Empty
Thank you for your business!
You should be receiving an order confirmation from Paypal shortly.
Exit Shopping Cart
Wednesday, May 5th, 2021 @ 7:00 pm PDT After a couple months away, we're pleased to be back! We've missed you as much as you've missed us. Soon this page will be filled with the same quality content with which you've become accustomed, so keep checking back. See you soon!
DON'T Recall Governor Newsom
We OPPOSE the Republican Campaign to Replace Governor Newsom
Sunday, May 9th, 2021 @ 8:00 pm PDT It's possible that you think the coup ended unsuccessfully on January 6th. If you think that, you are incorrect. The nationwide coup attempts continue in various ways. Everyone knows what's going on with voter restriction laws passed by Republicans in many states. These efforts to illegally take away your right to vote so that Republicans can seize political control are nothing less than an organized coup attempt. Here's another example: the attempt to recall Governor Newsom in California. From the CalMatters video [right sidebar], "It began as a right-wing effort to oust a blue state governor for being too progressive." And that's what it still is. So if you're "relaxed" and able to "sleep well" now that January 6th is over and you're thinking everything is fine, I'm sorry to inform you that you cannot relax, you can't sleep well, and not everything is just fine. It's true they [you-know-who] did not succeed on January 6th but they continue to make every effort to do [you-know-what]. We're not out of the woods yet. Don't let your guard down.
Weekend (May 7th-9th) Summary
Monday, May 10th, 2021 @ 9:00 am PDT It was just another typical weekend in the USA.
Has This Ever Happened To You?
Monday, May 10th, 2021 @ 10:00 pm PST Have you ever agreed with someone but for completely different reasons? And the reasons are so diametrically opposed you have to disagree with them even though you seemingly agree? Here's an example:
The Republicans and I (maybe you too?) actually agree that, um, "government" and many American institutions don't seem to be working. The Republicans believe - well, you know what they believe… Hillary, pizza joints, rigged elections, the deep state, the swamp, Socialists, minorities, immigrants, etc. are to blame for our broken government and they have proposed and implemented some ideas/actions on what they feel needs to be done (e.g., insurrection, attempted coups and assassinations, treason, chaos, stopping the vote, lying, Kraken, QAnon, etc.). On the other hand, I believe our governmental systems and institutions have been broken over a long period of time for many complex reasons and I too have some ideas on what could be done to help (such as rebuilding the infrastructure, improving healthcare for all, allowing voting access for all, protecting the civil rights of all humans, etc.). So even though the Republicans and I (you too?) seem to agree the government is broken, we quite obviously are in complete disagreement on the cause(s) and the fix(es). So I guess, even though we, um, agree, we will continue to disagree, eh? Has this ever happened to you?
Weekend (May 14th-16th) Summary
Monday, May 17th, 2021 @ 7:00 pm PDT Just another NRA normal weekend...
Fanatics offers all the gear you need or want for every sport, every season, at every level. Shop now!
Weekend (May 21st-23rd) Summary
Monday, May 24th, 2021 @ 10:20 am PDT Sorry, space and time limitations will not allow coverage of all the weekend shootings and mass murders across the USA.
People Are, Um, Starting To Notice...
There were at least 12 mass shootings across the US this weekend.
by Amir Vera and Hollie Silverman, CNN
"The shootings took place across eight states: Illinois, New Jersey, Ohio, Indiana, Virginia, South Carolina, Texas, and Minnesota."
Full story and video here (CNN.com)
Another Typical Day, But It Could've Been Worse
Wednesday, May 26th, 2021 @ 2:00 pm PDT Here's our newest, let's call it a poem or something.
Public Safety Remains Our Number One Priority
1
2
3
4
5
6
7
8
9
10
11
12
13
14
15
16
17
18
19
20
21
22
23
24
25
26
27
28
29
30
31
32
33
34
35
36
37
38
39
40
41
42
43
44
start
it was a typical day
shooter possesses or easily obtains weapon(s) of choice
shooter shows up and shoots humans
shoots self or is shot or is apprehended
immediate tactical response by police, law enforcement, fire, and others
all following the active shooter protocol
contain and secure the crime scene
rescue and transport victims
insure the safety of all
it is the first priority
systematic and methodological investigation begins
check for booby traps and explosives
hold press conference to answer questions
thank first responders and recognize involved federal agencies
declare a dark day, tragedy, and send condolences, thoughts, and prayers
provide address and cross street of the location
express shock that something like this could ever happen here
continue to gather information
provide an address and number to call
grief counselors called in
everyone grieves
breaking news - continue extensive and extended press coverage
we're covering it for you and thank you for joining us right here
identify and report number of victims
flags lowered to half-mast
thank heroes
identify shooter and connection to victims
identify victims
search shooter's home to determine the motive
identify any warning signs and red flags
express local and national outrage
debate gun control laws
we will do everything possible
to blame mental health and call for more mental health
social media buzzing to insure this never happens again
everyone coming together and working together to help
as litigation begins, we're here for you
everyone is making money
so that it never happens in this community again
public safety remains our number one priority
we commend everyone involved
it could've been worse but we're highly trained
thank you, have a great day, and see you again tomorrow
Memorial Day Weekend (May 28-31st) Summary
Tuesday, May 25th, 2021 @ 5:00 pm PDT Please, just stop saying you or your child has Aspergers Syndrome. There is no such thing. It was an invented condition and then it was disinvented. If you would like to identify as mildly autistic, fine, just stop it with the Aspergers stuff. Thank you!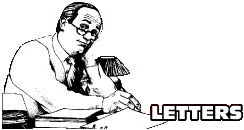 E-Mail your letter to the XP Editor
"McConnell and McCarthy are still in office and Trump isn't in prison. How is that even possible?"
A True Constitutionalist
"I don't know. It makes no sense."
XPB Editor
"I know my dear Donald has made a couple mistakes through the years but I can never leave him - I will always remain loyal no matter what. I dream of him every night - he comes to me and talks with me and tells me everything I need to know. He promised me he would be president again in 2024 if I continue to solemnly pray for our cause and donate at www.donaldtrump2024.com You can call it a man-crush if you want but i love him so much. He's just so sexy. Damn those Democrats. My question is, how can I ever cope until 2024? What should I do?"
A True Republican
"Just continue praying and sending him money. That'll get you through the next three years."
XPB Editor
Any opinions expressed are opinions only and are not necessarily approved or endorsed by, um, anyone else, including the XP Blog Editor. On the other hand, any facts expressed or implied are indeed, facts. Just as is true for everything else in this world, you get to decide what you believe is opinion, what is fact, what is research based, and if and how they may or may not all fit together, but a fact is still a fact. Please note that just because something is research based doesn't necessarily make it a fact; and not all facts are research based. Some opinions are factual and research based. Some opinions are not facts, yet are still research based. Just because something is research based does not necessarily make it factual or ethical. Some facts are facts for some but seemingly not for others, yet a fact is still a fact; the same concept holds true for opinions and research. The same can be said for humor, satire, parody, and serious statements. Some opinions are just opinions. Ultimately, free speech is protected by the first amendment and one thing is always certain... Everything Is.
Apparently you didn't believe me the first time.
XP's Terrific Blog is for educational, motivational, empowerment, humor, satire, self-therapy, and other purposes.
We eat cookies but we do not collect cookies and we do not share information with anyone.
Credit: Never Forget Meme by @VoteBluePA
You could do something terrific right now
Keep checking back as new content is added throughout the month.
E-Mail to suggest a video or write a Letter to the Editor
Visit my Facebook Page & Send a Friend Request
Please Like and Share this Resource with Others
CalMatters explains what's really going on with the right wing's ongoing efforts to seize power in this brief explanatory video. Highly recommended.
I'll give credit for this photo when I find out who I should give credit to; I found it on the web several years ago. I think this graphic was from a Broadway show from several years back. If you keep giving them guns, what will they do, what will they do? I think we know.
BREAKING NEWS
Monday, May 31st, 2021 @ 4:00 pm PDT
Another Republican With A Gun
Planned mass shooting at a Walmart stopped by arrest of Texas man, authorities say. CBS News
Everyone gets a Participation Trophy for May! Yes! We know you are doing the very best you can. Thank you very much for participating.
/