Shopping Cart
Your Cart is Empty
Thank you for your business!
You should be receiving an order confirmation from Paypal shortly.
Exit Shopping Cart
Friday, January 1st, 2021 @ 12:01 am PST Welcome back to XP's Terrific Blog and as always, thank you for visiting. Here's hoping the new year will be much better than 2020 was. We've spent a lot of time thinking about possible ways to reinvent the Blog, making it better for the new year, more interesting, more pertinent, etc., but we couldn't think of anything because it's already, um, terrific. So the visitor will get what s/he has always got here: whatever we decide to post because it's our blog! We do have some revised goals though. Politics have been so depressing this past year; with any luck (knock on wood) we won't need to waste so much time on rotten politics. It's true the first twenty days of January will have some political drama so we'll have to cover that because sometimes we just can't help ourselves. Hopefully though, as the year progresses, we can spend more time in activities related to education, psychology, mental health, science, empowerment, optimism, recreation, insight, humor, music, and of course, aliens (and more). We hope you will visit often because the Blog is often updated as each month progresses, at least until the asteroid hits.
Words Of The Month
op·ti·mism /ˈäptəˌmizəm/ noun. 1. Hopefulness and confidence about the future or the successful outcome of something.
peace /pēs/ noun. 1. Freedom from disturbance; tranquility. 2. A state or period in which there is no war or a war has ended. Related concepts (Wikipedia)
Either you're against fascism or you're for fascism. XP is against fascism - XP is Antifa.
Facts
Thursday, January 14th, 2021 @ 6:30 pm PST Trump lost the election. Biden won the election. The election was not rigged. The election was not stolen. The election results were valid.
Sunday, January 10th, 2021 @ 7:00 pm PST It's gonna take years for America to recover from this mess created by Trump and his mob... if we recover.
Thursday, January 14th, 2021 @ 6:30 pm PST We'll report good news right here if/when hear any.
UPDATE: January 21st, 2021 @7:15 am PST Biden & Harris are officially in!!! Good News!!!
How is it even possible that Kevin McCarthy is still in office after January 6th? You could phone him at his Washington DC number and politely ask him to resign. His phone number is (202) 225-2915. If you live within his district (verification required), you can contact him via e-mail.
Saturday, January 2nd, 2021 @ 6:45 pm PST Okay, okay, okay, in agreement with President Obama's views, we're not looking to completely defund the police. We want to thank the police for some of what they do. If/when we need help, we will be contacting the police, and thank you in advance. The police have a tough job. But come on, man, that doesn't mean we agree with everything the police do... in fact, there's a lot with which we disagree. The police don't need to be completely defunded but they do need to be completed reformed.
As we've stated in previous blogs (see the September Issue), we're okay with authority (someone has to be in charge) but we very much dislike the misuse of authority. There seems to be two kinds of cops: good cops and bad cops. It would be a great start to just get rid of the bad cops (it's often pretty easy to tell the difference between the two types). There are a lot of other positive suggestions on the internet related to necessary changes. Do your own research but here are two sites that effectively begin to discuss the topic of police reformation: The Advancement Project and Vox.
If you haven't already, we encourage you to watch the above video (we like the Audit The Audit Channel because they try to take a fair and honest approach in addressing the merits of each audit) and if still interested, Google "First Amendment Audit" [some disputed content] for additional information. If still interested, you can find hundreds of auditors by following links. There are a lot of first amendment auditors out there and like everything else, some are great, some are horrible, some are honorable, some are dishonest, some are just looking to make money, some intentionally try to create a scene and rile up the cops, and some are truly victims. But almost all of them are trying to protect our freedoms and most reveal a lot about our Police Streets.
UPDATE: Sunday, January 10th, 2021 @ 7:00 pm PST All Americans have a right to their individual political views, but not while they're on the job. For the survival of our democracy, all law enforcement agencies need to act quickly to identify and fire any personnel who may be sympathizers with the nazis, supremacists, Trump cultists, and others who are actively attempting to overthrow the US government. Apparently there are many of them.
Thursday, January 22nd, 2021 @ 6:30 pm PST I'll get straight to the point because, believe me, I could write a million words about this: signing up for Medicare upon age 65 and retirement should be as easy as pressing a button. They (you-know-who) already have all the information they need... legal name, DOB, SSN, work and health history, and every other possible detail pertaining to their citizens. We should be able to go to the website, press "I'm in," and go forth from there, fully covered. But no...
Dedicated followers to XP's Terrific Blog know I recently retired and am now in the Medicare system. It took me over a year to process everything necessary. With forms, documentation, confusing terms, questions, and websites, waiting periods, dead ends, trying to understand and choose Plan A, B, C, D, E, F, etc., and coordinating retirement with social security and Medicare and outside agencies necessary to provide supplemental services, and... it took me over a year to get everything sorted out.
Now you may read my blog and think I'm an idiot or something but I do know how to access ineffective government websites and follow ineffective directions. I think it was some kind of miracle it only took me a little over a year to successfully navigate our, um, system. I'm certain this whole process took a few years off of my life getting through it.
You may also think I'm some kind of socialist or something wanting to mess with the government's Medicare system. Well, you can think that if you want but just wait until you're 65 and starting in with the signup process - you'll be agreeing with me then. Either Medicare for all or one-click signups!*
Saturday, January 30th, 2021 @ 5:30 am PST Okay, I keep hearing [Republicans] say, "Let's be friends... you want unity, we want unity, so let's forget about everything that's happened so far, especially everything that happened on January 6th, and we'll all just be friends, okay?"
I don't know about you, but that doesn't work for me... once everyone has been held accountable for their actions, then we can try for unity, but not until then.
Meme found on Facebook: Credit Social Security Works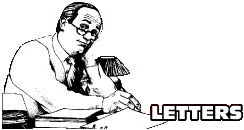 Click here to e-mail your letter to the XP Editor
"When are you going to answer real letters?"
Skeptical
"When I get a real letter."
XP Editor
"How much longer will Kevin McCarthy be able to remain in office before he is forced to resign?"
Had Enough
"There's no way he can remain in office for very much longer."
XP Editor
"We had an attempted coup on the 6th. Will there be another one? Will there be more violence in the streets? Are citizens safe?
A Patriot
"Yes, there will be another one. Yes, there will be more violence in the streets. No, citizens are not safe until a lot of things significantly change. Stay safe out there. Stay alive."
XP Editor
"Hmmm, I thought you were going to be more optimistic in 2021."
Asking For A Friend
"I was up until January 6th."
XP Editor
"It's unbelievable that McCarthy, Hawley, Cruz, and a few of the other traitors are still in office, right?
A Patriot
"Right."
XP Editor
Everyone needs more TUSK every day.
XP's Blog is for educational, motivational, empowerment, humor, satire, self-therapy, and other purposes.
We eat cookies but we do not collect cookies and we do not share information with anyone.
You could do something terrific right now
*Yes, we know that will never happen... even the slightest changes take 7 to 100 years in our current system.
E-Mail to suggest a video or write a Letter to the Editor
Thank you to Peter Schabler for suggesting this month's great video by Fontaines D.C.
Thank you to Bob Zilla DeVore for ongoing ideas, encouragement, and support of our Blog.
Visit my Facebook Page & Send a Friend Request
Please Like and Share this Resource with Others
NOTICE: You are directed to remain on FULL ALERT until otherwise notified. Be careful.
Homeland Security BULLETIN
Wednesday, January 27th, 2021 The United States Department of Homeland Security National Terrorism Advisory System has finally issued a bulletin "due to a heightened threat environment across the United States, which DHS believes will persist in the weeks following the successful Presidential Inauguration. Information suggests that some ideologically-motivated violent extremists with objections to the exercise of governmental authority and the presidential transition, as well as other perceived grievances fueled by false narratives, could continue to mobilize to incite or commit violence." Duh! It's about time... XPB has been on FULL ALERT for quite awhile. How is it the XPB is so far ahead of DHS? How safe and secure is DHS keeping us if they're only now sending out their little bulletin, which seems to be a little bit too little too late. It's time for American institutions to pick up their game a few notches.
USA STATUS: Attempted Coup
Updated: Friday, January 8th, 2021 @ 8:30 pm PST
Use Broadcastify to monitor emergency alerts and the actions of our community services during these dangerous times. Stay safe.
Observation #52922: Okay, I can admit it when I'm wrong. Americans showed up to vote on November 3rd but I continued to observe [and complain] (like I have for over the past twenty or thirty years) that their/our votes really didn't determine the president - that actually, unfortunately, the Electoral College still does that. But I admit it, I have been incorrect all this time.
Apparently Congress determines the president and will do so on Wednesday, January 6th. I'm going to be following all the action all day long so I can find out who will be the next president of the United States.
January Photos Of The Month

Republicans attempt coup against the USA on Wednesday, January 6th, 2021.
Photo: ROBERTO SCHMIDT via Getty Images
Russian citizens clash with riot police during a rally in support of jailed Russian opposition leader Alexei Navalny in downtown Moscow on January 23rd, 2021.
Photo: Kirill Kudryavtsev/AFP via Getty Images
Trump and his co-conspirators need to be held accountable for their traitorous actions. Picture source unknown.
"You're either part of the solution or you're part of the problem."
If, um, not already, you could become a Problem Solver in 2021! If you're hopelessly lost and wondering how and where to get started on your new path, here are Seven Easy Steps for Effective Problem Solving (from mediate.com) you may wish to start considering:
1. Identify the issues.
2. Understand everyone's interests.
3. List possible solutions.
4. Evaluate the options.
5. Select an option or options.
6. Document the agreements.
7. Agree!
This is a basic start to our list. Our goal is to find at least one solution or idea that might somehow work. We plan to share more ideas soon! You got any ideas? We have so many problems yet so few solutions. We gotta find something that works...
USA Final Grade for January
Information and data has been gathered and analyzed. There have been a lot of positives this month, especially since the 20th, but the US has dug itself into such a huge hole, it's going to take a long time to bring the grade up to where it should be.
/