Shopping Cart
Your Cart is Empty
Thank you for your business!
You should be receiving an order confirmation from Paypal shortly.
Exit Shopping Cart
Tuesday, December 1st, 2020 @ 12:01 am PST Thank you for visiting the December Issue of XP's Terrific Blog. We're celebrating the end of 2020 with a brief online review of US history. Obviously there's way more than could ever be addressed in one short blog so we'll probably be adding a few more videos as the month proceeds so you will be able to complete the Introduction to US History 101. You should be able to complete the course in less than a week.
Suggested: Full Screen, Headphones, Snack, and Beverage.
ethinking The First Americans
The Indigenous People of America Before Columbus
Pilgrims and the New World
The American Revolution (Part One)
The American Revolution (Part Two)
One Piece Of Legislation...
The American Civil War (Part One)
The American Civil War (Part Two)
"…the dumb American people will fall for it in a second. We need a Fascist government in this country, He could organize a million men overnight."
Your Military-Industrial Complex
1968 Democratic National Convention
The Lasting Impact of the 1968 DNC
ran-Contra: Reagan's Scandal and the Unchecked Abuse of Presidential Power
Bush's Homeland Security Act
Acting Homeland Security Chief Questioned on the Deployment of Federal Agents to Protests
Cheney Says the Powers of the President are Unlimited
"The only thing necessary for the triumph of evil is for good men to do nothing."
Edmund Burke
Neo-Nazis Explain Why They Like Donald Trump
Why You Wouldn't Survive World War 3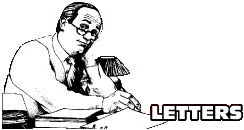 Click here to e-mail your letter to the XP Editor
"Do you think Trump can win in 2024?"
Can't Wait
"It will be tough to win from behind bars."
XP Editor
"Do you believe in the Bible?"
A Follower
"I believe there is a bible."
XP Editor
"Looking at some of the videos of our country's history, it occurs to me that maybe we weren't as great as we thought we were. How can we Make America Great Again if we weren't that great to begin with? I'm feeling like I've been lied to. Has our government ever used propaganda on us?"
MAGA
"Um, well, we could start being great right now."
XP Editor
"Are you trying to tell me there's no Santa?"
Angry
"No, I am telling you there's no Santa."
XP Editor
"Why do I get an F-? I wore a mask."
A Citizen
"Because you didn't maintain social distancing."
XP Editor
Merry Christmas Happy Holidays! Hang In There!
The XP Site is for educational, motivational, empowerment, satire, artistic, and, um, other purposes.
We eat cookies but we do not collect cookies and we do not share information with anyone.
You could do something terrific right now.
Please Like and Share this resource with others.
Visit XP's Facebook Page
I pledge allegiance
to one of the flags
of the Divided States of America.
Two Nations,
Divisible,
With liberty and justice for some.
We're dreaming of a BLUE GEORGIA
December's Photo Of The Month
From the Blog for Arizona: "Moscow Mitch Waited Until Putin Said Biden was President-Elect to Say So As Well."
Photo Credit: WannaPik
Santa Claus does not really exist.
T'was a month before Christmas,
And all through the town,
People wore masks,
That covered their frown.
The frown had begun
Way back in the Spring,
When a global pandemic
Changed everything.
They called it corona,
But unlike the beer,
It didn't bring good times,
It didn't bring cheer.
Contagious and deadly,
This virus spread fast,
Like a wildfire that starts
When fueled by gas.
Airplanes were grounded,
Travel was banned.
Borders were closed
Across air, sea and land.
As the world entered lockdown
To flatten the curve,
The economy halted,
And folks lost their nerve.
From March to July
We rode the first wave,
People stayed home,
They tried to behave.
When summer emerged
The lockdown was lifted.
But away from caution,
Many folks drifted.
Now it's November
And cases are spiking,
Wave two has arrived,
Much to our disliking.
Frontline workers,
Doctors and nurses,
Try to save people,
From riding in hearses.
This virus is awful,
This COVID-19.
There isn't a cure.
There is no vaccine.
It's true that this year
Has had sadness a plenty,
We'll never forget
The year 2020.
And just 'round the corner -
The holiday season,
But why be merry?
Is there even one reason?
To decorate the house
And put up the tree,
When no one will see it,
No one but me.
But outside my window
The snow gently falls,
And I think to myself,
Let's deck the halls!
So, I gather the ribbon,
The garland and bows,
As I play those old carols,
My happiness grows.
Christmas is not cancelled
And neither is hope.
If we lean on each other,
I know we can cope.
Why America's Institutions are Failing
Derek Thompson, The Atlantic
June 16th, 2020
"Why have America's instruments of hard and soft power failed so spectacularly in 2020? In part because they are choking on the dust of a dead century. In too many quarters of American leadership, our risk sensor is fixed to the anxieties and illusions of the 1900s."
Which America Do You See?
It has always been...
November 10th, 2016
"...the slaughtering of Native Americans
the slaughtering of African Americans,
the massacres of the Cheyenne and Arapahoe,
the 16th Street Baptist Church
and Bombingham,
Emmett Till and his open casket,
the NY Gobind Sadan Sikh Temple,
William L McCoy,
the Sikh temple in Oak Creek, WI,
the Emanuel AME Church,
Jim Crow,
Neo-Nazism,
Japanese Internment,
the Ku Klux Klan and
Negrophobia,
Islamophobia,
Anti-Semitism,
Forsyth County, GA,
the abduction of Judge Edward Aaron,
the murder of Louis Allen and James Craig Anderson,
Bonanza, Arkansas,
the Johnny Bright Incident,
the murder of James Byrd Jr.,
the Central Park 5,
the lynching of Cordie Cheek,
anti-abolitionism,
anti-reconstructionism,
the murders of Octavius Catto,
MLK,
Malcolm X,
Michael Brown,
Tamir Rice,
the Groveland Case,
the Colfax Massacre,
the Three Fifths Compromise,
the cross burnings,
the Duluth lynchings,
the segregationists and
the assassination of Medgar Evers,
the Georgia lynchings,
the South Carolina lynchings,
the North Carolina lynchings,
the ... lynchings,
the death of Yusef Hawkins,
the Howard Beach incident,
the murder of Carol Jenkins and
the trauma of Jack Johnson,
the arson of the Macedonia Baptist Church
and the summer arson spree,
the torturing and lynchings of Hazel and Mary Turner,
the Meridian race riots,
Harry and Harriette Moore,
the Ocoee Massacre,
the Opelousas Massacre,
the Orangeburg Massacre,
the Thibodaux Massacre,
Eugenics and racial cleansing,
Hurricane Katrina's forgotten citizens,
Ferguson and Baton Rouge and Detroit,
the lynchings of Mack Charles Parker, Wyatt Outlaw, Ell Persons, and ...,
the Rosewood Massacre,
state-sanctioned persecution of gays,
the Orlando shootings,
the Red summer
and redlining,
the blackouts,
white supremacy,
white capping,
and white paramilitaries,
the yellow peril,
the Tuskegee experiments,
the Silver Dollar group,
mass incarceration,
the New Jim Crow..."
Observation #52920
Your congressperson is elected by you to represent you but s/he, once elected, only represents him or herself. Have you observed that too? When was the last time your representative contacted you to ask your views on an issue?
"In the End, we will remember not the words of our enemies, but the silence of our friends." Martin Luther King Jr.
Don't let the bedbugs bite.
This is your opportunity to support the XP Blog. We need contributions to our Action Fund so we are fully equipped to continue to provide a terrific experience for our readers. Have you been thinking about contributing to some politician's fund? Stop! Those contributions will merely line their pockets and probably help just another politician get elected. A contribution to XP's Action Fund is much better because all contributions will line XP's pockets (and help pay for my new camper, Monster Burgers from Carls' Jr., etc.). Rest assured all contributions will go straight to XP and will not be used by anyone else. It's very easy, just select the amount you wish to contribute below and press the button; you will soon receive a follow-up e-mail providing all the information necessary to forward your contribution. Sorry, it is not tax-deductible. Thank you, Merry Christmas, and God Bless.
XP's Concession Speech for Trump
December 22nd, 2020
Dear President Trump,
I know this is difficult for you so I'm taking the liberty of writing a brief FREE concession speech in hopes that it will help. I've used words and thoughts that will be familiar to you and should help ease your pain:
Thank you.
I would wish everyone a Merry Christmas but the satanic Democrats have taken away Christmas. Everyone knows that.
In the past four years I've accomplished more than any president in history.
I've exceeded all expectations.
Thanks to me, we were affected less by the China Virus than any western nation and had the fastest recovery anywhere.
Nobody's recovered like we recovered.
And we had the fastest economic recovery of all time.
As you know, the press, Hunter Biden, the courts, and the rigged voting machines conspired to illegally steal this election.
Everyone knows I received more votes than any sitting president ever.
I won fair and square but here is what is most important: with all the recent donations from my followers, I have been able to square things up with Russia, China, and the IRS.
Thank you to all of my supporters.
There are some who want me tried for treason or for me to spend time in jail for my crimes but that isn't going to happen because I, as president, was able to do anything I wanted. And I still can, just wait until you see what I have planned for next week.
I will be starting my own television network where I will be the only one telling the truth.
Please see the link below where you can send money to me.
I'll be running for president in 2024.
Stand by. (Smile and wink)
You know that things will get really bad under Joe Biden, the good times you've experienced the past four years are over.
As of today, I concede the election to Joe Biden and Kamala Harris. I have left them a nation in perfect shape, the best ever.
I won't wish them good luck and I won't provide any assistance in the transition process because, you know, that's just the kind of guy I am.
Although I am conceding today I am not admitting I lost.
Everyone knows I won.
Thank you and God Bless.
Follow-Up: I forwarded the FREE speech to Donald Trump at the White House and received the above letter. Donald Trump appreciates me! He is going to be sending me a $600 check.
Observation #52921
If the new DOJ prosecutes Trump for his [alleged] crimes, then 74,222,957 Americans will be angry (angrier than they are now). If the new DOJ fails to prosecute, then 81,283,098 Americans will be angry (angrier than they are now).
If Joe Biden pardons Trump, then 81,283,098 Americans will be angry (angrier than they are now). If Biden doesn't pardon Trump, then 74,222,957 Americans will be angry (angrier than they are now).
No matter what happens, the country will remain divided in 2021 and beyond, at least on this issue. I hate to be a bummer, I'm just stating the obvious.
Note: the actual numbers stated of those who are truly angry are probably low estimates.
Results are finally in and there are no surprises. As expected, the USA's Final Grade for 2020 was an F-. While there were a few bright spots, we have a long way to go, a lot of work to do, to bring the grade up to passing levels in 2021.
/